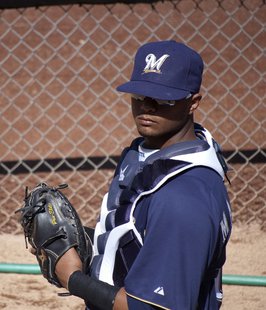 UPDATE: Gomez says he will appeal the suspension, Maldonado will not.
____________________________________________________________
UNDATED (WSAU) -- Major League Baseball has ordered suspensions and fines for several players involved in the brawl during the Milwaukee Brewers and Pittsburg Pirates game Sunday.
The league come down with a suspension for Milwaukee Brewers outfielder Carlos Gomez is out for three games, and catcher Martin Maldonado, who threw a punch, is out for five games and has the biggest fine at $2,500.
The Pirates' Russell Martin is also suspended for one game and Travis Snider is out for two games.All four players were fined as well. They can appeal the league's ruling, or they can accept the ruling effective tonight.