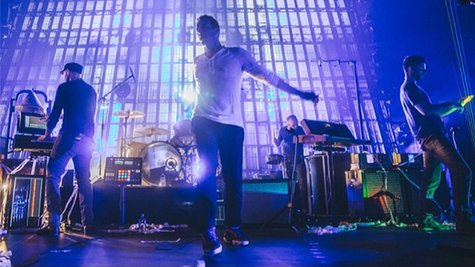 As expected, Coldplay earlier today sold out their "intimate" New York City show -- but it was fast, even by New-York-minute standards. Within 30 seconds of Ticketmaster opening sales, fans were having their hopes dashed by a large, red "High Demand--No Matches" message on the site, even if all they wanted were single tickets to the band's May 5 show.
Of course, tickets appeared on Craigslist almost immediately, with pricetags of up to $4000 a pop for orchestra seats. Several ads were placed for tickets in the $200 range, which were quickly snapped up.
There has been no mention from Coldplay's official sources about the possibility of an additional show added to help meet the overwhelming ticket demand.
On a happier note, Coldplay has signed on to headline the Saturday night show of Radio 1's Big Weekend in Glasgow on May 24. Tickets for that event were free, and snapped up in under two hours. The good news for Coldplay fans is that the show will be simulcast online -- check out details on the BBC website .
Copyright 2014 ABC News Radio