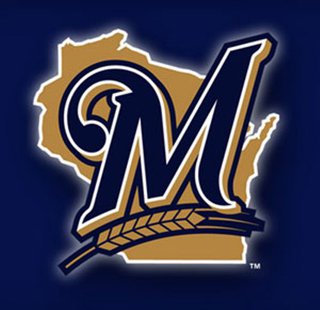 MILWAUKEE, Wis. (WSAU-TSN) - Lyle Overbay homered to back Matt Garza's strong outing, and the Milwaukee Brewers defeated the Chicago Cubs, 5-2, in the opener of a three-game set from Miller Park.
Garza earned his first win as a Brewer, allowing two runs on four hits with seven strikeouts over seven innings against his former team.
Garza (1-2) signed a four-year, $50 million deal in the offseason after spending the previous two-plus seasons with the Cubs.
Francisco Rodriguez earned his 10th save of the season.
Carlos Gomez went 3-for-5 with two runs scored, while Ryan Braun also collected three hits with an RBI and a run scored for Milwaukee, which has won six of its last seven games.
Scooter Gennett, Jonathon Lucroy and Aramis Ramirez all knocked in a run for the Brewers.
Chicago starter Carlos Villanueva (1-5) took the loss after he allowed five runs on 11 hits over five frames.
Emilio Bonifacio and Ryan Sweeney each had an RBI in the setback, Chicago's third in a row.
The Milwaukee Brewers now have the league's best record at 17 and 6.
The Cubs and Brewers play again Saturday at Miller Park. Listen the game on WSAU 550 AM & 99.9 FM starting with the pregame show at 5:35 p.m.