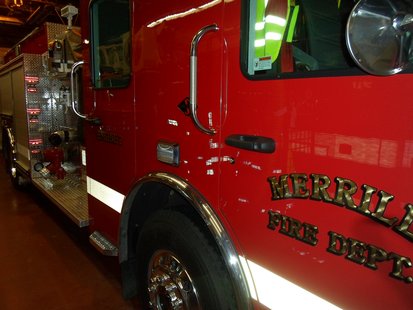 MERRILL, Wis. (WSAU) -- A Merrill family will have to find somewhere else to live after their rental home was damaged by fire.
That fire started around 3 pm while fire crews were wrapping up another fire. Neighbors called dispatch saying that there was smoke coming from inside the home. That fire was inside a lower level bedroom of the rental unit. Crews were able to get inside the home and attack the fire directly, keeping most of the damage to just that bedroom.
Nobody was injured in the fire, but officials say the family will have to stay somewhere else for now.
The cause of the fire is still being investigated.