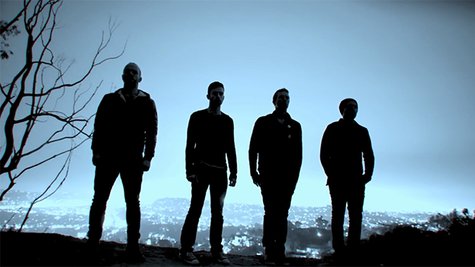 It's like the members of Coldplay mapped out the stretch between now and the release of their new album Ghost Stories , and decided to launch some new goodie every day.
Today, it's a big one -- the band has released a second new single. This one's called "A Sky Full of Stars" and it's streaming now, on Coldplay's official YouTube channel .
"A Sky Full of Stars" joins "Magic" as the latest official singles from Ghost Stories, which features nine tracks and is scheduled to arrive in stores and digital outlets on May 19. An exclusive deluxe edition being offered by Target will include three bonus tracks.
If you pre-order the album now on iTunes, you'll receive an instant download of "Magic" -- and beginning this Saturday, you can also have an instant download of "A Sky Full of Stars."
Also happening this Saturday -- Coldplay will be appearing on Saturday Night Live .
Copyright 2014 ABC News Radio