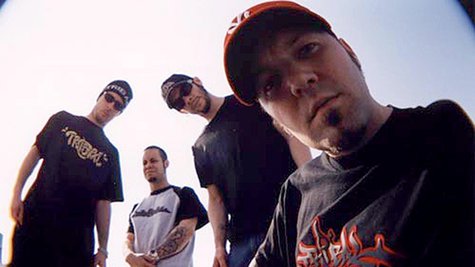 Limp Bizkit fans, if you're wondering what the band's new album will sound like, there's a clue online: the first single from Stampede of the Disco Elephants is available for free on the band's website now.
The tune has the cheerful title of "Endless Slaughter" and it contains more than a little profanity. Perhaps that attitude is what Bizkit guitarist Wes Borland meant when he told Billboard , the band's new album would be "a little more carefree" in tone than previous releases. "[It's got] very live and sort of wild" feel, said Borland. "I think it's a little bit more, sort of playful, taking chances," he said. "[And] a little less pop, structured type of stuff."
Borland said that he and his band mates "don't over-think what we're doing."
Check out how that carefree attitude is working for Limp Bizkit by downloading the track on the band's official website, LimpBizkit.com .
Stampede of the Disco Elephants -- the band's first album in more than three years and their first since DJ Lethal was fired in 2012 -- is scheduled to be released sometime this year.
Follow @ABCNewsRadio Copyright 2014 ABC News Radio