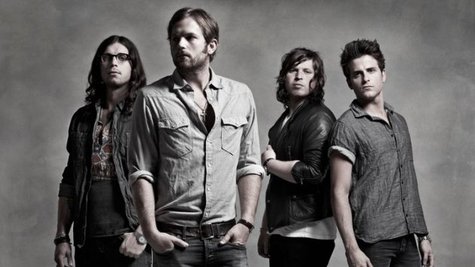 Kings of Leon was forced to postpone a concert scheduled for Sunday in Saratoga Springs, New York, after drummer Nathan Followill suffered broken ribs in a tour bus accident.
A statement posted on the Kings of Leon Facebook page explains, "The band was en route to their hotel after their show in Boston when a pedestrian jumped in front of their tour bus, causing the bus to stop short, injuring Nathan Followill."
Followill tweeted , "Thank you for all of the get well soons. I'm a little banged up but will be back better than ever."
His bandmate and brother, Jared Followill , chimed in on Twitter , "So sad this a.m.. Bus accident last night. Nathan has broken ribs. This was the most fun tour in a while. We'll be back ASAP. #GetWellNate."
The Saratoga Springs concert has not yet been rescheduled. The group's next scheduled show is Wednesday on Long Island, New York.
Follow @ABCNewsRadio
Copyright 2014 ABC News Radio