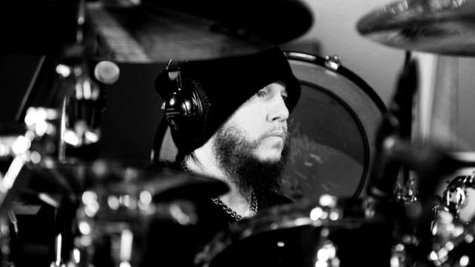 As previously reported, Slipknot has finished recording a new album, the first without drummer Joey Jordison who was fired last December for reasons that are still undisclosed. In an interview with the BBC , Slipknot's Corey Taylor called the decision "the hardest thing we have had to do," and says that the new music he's made with Slipknot represents a renewal of spirit.
"It's us basically reconvening," Taylor says. "We can either die under the weight of life, or...come back and be the Slipknot we know we can be."
The singer admits that when bassist Paul Gray died of a drug overdose in May 2010, he and the other 'Knotters, were "knocked senseless by the loss." This new album, which doesn't yet have a name, is the band's first without Gray, and also without Jordison. Although Jordison's reason for dismissal is still under wraps, Taylor says that he and the other band members had a "coming to terms with the fact that we had to make a really heavy decision about parting ways with Joe."
Taylor says that he and his fellow band members almost dissolved Slipknot, but instead decided to wait "until it felt right" to create new music, and he's glad that they did. "People still believe in what we do," he said. "Even if it gets chaotic and dark, people still understand we are a band with a mission...that has a very strong message of positivity in the end."
The as-yet untitled fifth album's first single, "The Negative One," is streaming live on Slipknot's official YouTube Page .
Follow @ABCNewsRadio
Copyright 2014 ABC News Radio