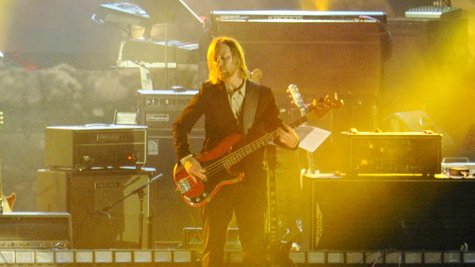 Foo Fighters bassist Nate Mendel is among the Northwest-linked musicians who will participate later this month in "Get Back," a Seattle concert celebrating the 50th anniversary of The Beatles ' first performance in the Emerald City.
Other notables scheduled for the August 23 show at McCaw Hall include longtime Heart drummer Ben Smith as well as Barry Curtis , formerly of The Kingsmen , best known for the 1960s hit "Louie, Louie."
Members of the "Get Back" collective will play the entire 12-song Beatles set from the Fab Four's August 21, 1964, show at the Seattle Coliseum. After that, the all-star cast will present the classic Beatles album Sgt. Pepper's Lonely Hearts Club Band from front to back along with a little help from a 50-piece orchestra.
Tickets are on sale now through Ticketmaster.com.
Follow @ABCNewsRadio
Copyright 2014 ABC News Radio