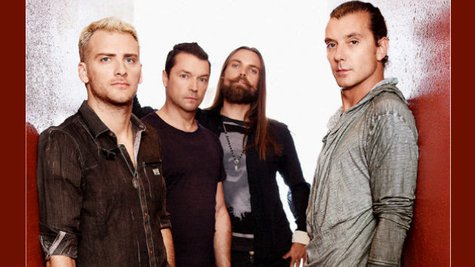 Bush will return this fall with a brand-new album, Man on the Run . It's due October 21; the first single, "The Only Way Out," will be available September 9.
The new album, the band's sixth, is the follow-up to their 2011 release, The Sea of Memories. The first single from that album, "The Sound of Winter," became the first self-released song ever to hit #1 at Alternative Rock radio.
In conjunction with the new album, Bush is teaming with PledgeMusic for a special campaign that will offer fans the chance to get a behind-the-scenes look at the new album. A message on the site from frontman Gavin Rossdale notes, "By joining us here, you'll also have access to videos, previously unreleased music, exclusive photos, and the chance to have some amazing experiences and interactions with Chris , Robin , Corey and me. It's an exciting way for us to share the process of releasing our new music."
Rossdale will be seen on NBC this fall when he serves as an advisor to his wife Gwen Stefani 's team on The Voice.
Follow @ABCNewsRadio
Copyright 2014 ABC News Radio