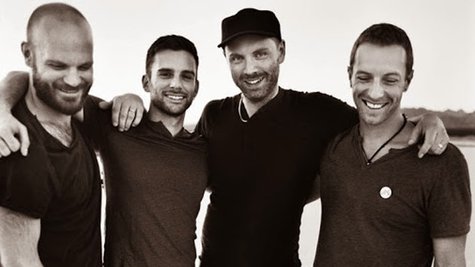 When artists perform at the Super Bowl halftime show, they usually don't receive any payment: the publicity alone is worth millions. But this time around, the Wall Street Journal reports that the National Football League are asking stars to pay to play.
According to the paper, the NFL has narrowed down the list of potential halftime performers to three acts: Coldplay , Katy Perry and Rihanna . But when the NFL reached out to their camps, reports the paper, it also asked "at least some" of the acts if they'd be willing to "contribute a portion of their post-Super Bowl tour income" or make some other type of "financial contribution" in exchange for landing the gig.
As you might imagine, this suggestion didn't go over well with the artists' reps, sources tell the Wall Street Journal.
When contacted for comment, an NFL spokeswoman told the paper that contacts with performers are confidential, and that all they want to do is "put on the best possible show." The paper also says that no decision has been made yet on who will perform, and another act entirely may be selected.
The Super Bowl will be held in Phoenix, Arizona on February 1. The most recent Super Bowl halftime performer, Bruno Mars , drew a record 115.3 million viewers for his Super Bowl 48 performance last February.
Follow --ABCNewsRadio Copyright 2014 ABC News Radio