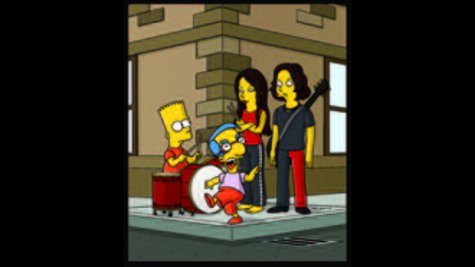 The longest marathon in television history is now underway, as FXX continues airing all 25 seasons of The Simpsons chronologically. In the history of the show many bands made appearances -- in cartoon form -- in Springfield, and you still have time to catch them before the marathon ends on Labor Day.
By Saturday morning the marathon will have reached season six which means you can catch animated performances by U2 , Smashing Pumpkins, Blink 182 , Metallica , The White Stripes, R.E.M ., Fall Out Boy , Judas Priest' s Rob Halford and many others.
For a complete list of all the artists whose music has aired on The Simpsons in the last two and a half decades, go to Billboard .
Follow @ABCNewsRadio Copyright 2014 ABC News Radio