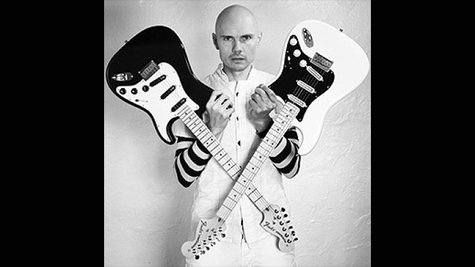 There will be a deluxe reissue of the 1998 Smashing Pumpkins album Adore hitting stores on September 23, a six-CD/one-DVD box set featuring 107 tracks, most previously unreleased. But Smashing Pumpkins frontman Billy Corgan tells ABC News Radio pulling together the enormous box set was more than a matter of just slapping together material from his considerable archive.
"People look at...the unreleased tracks of the Pumpkins like, 'Can't you just throw open those doors and dump it all out and the public will just gobble it up?'," Corgan says, "[but] of course on my end I have a duty to maintain a quality and an aesthetic level that's commensurate to what the band was about."
Quality control isn't the only time-consumer, says Corgan. There have been a number of legal wranglings to get through as well, with "ex-band members [who have] expectations about what things are worth," he says. Not that he blames them. Corgan admits to ABC News Radio, "Nobody could have anticipated the changes in the music business when those contracts were being put together. Nobody could have anticipated this level of downloading, and the YouTubes and stuff like that. I mean, the systems have really changed, the way kids get music has really changed, so the idea of what it means to sell something has changed."
Here's something that's definitely changed: Smashing Pumpkins albums are available for pre-order on a tea shop website. Corgan's Chicago tea den, Madame ZuZu's, is offering the collection, including many special editions, all of which are now sold out. The remastered original Adore is still available for pre-sale, though; go to MadameZuZus.com for details.
Follow @ABCNewsRadio Copyright 2014 ABC News Radio