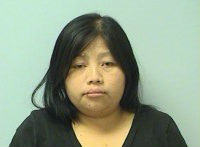 WAUSAU, Wis. (WSAU) -- The Wausau woman accused of concealing the death of a baby entered a not-guilty plea in court Monday. 33-year-old Zoua Yang is accused of placing her newborn baby in a bag, and placing the bag in a dumpster.
Defense attorneys say Yang didn't know she was pregnant, and gave birth to a stillborn child in her bathroom October 10th. Police didn't learn about it until October 16th after an anonymous tip. The baby's remains were never located in the Marathon County landfill.
Yang has four other children, and she no longer has custody of them. She remains in jail, unable to post a $1,000 cash bond.
Yang's next court date has not been scheduled.