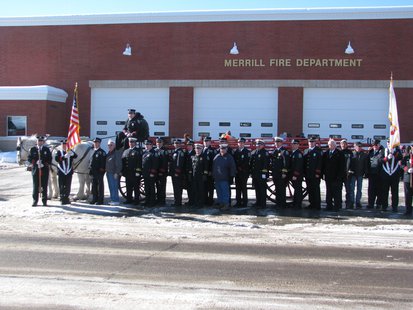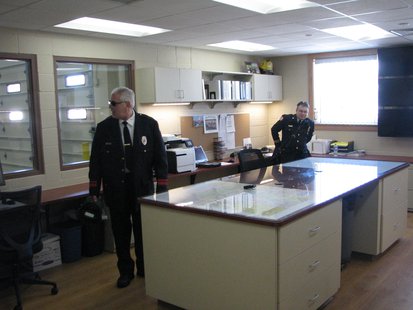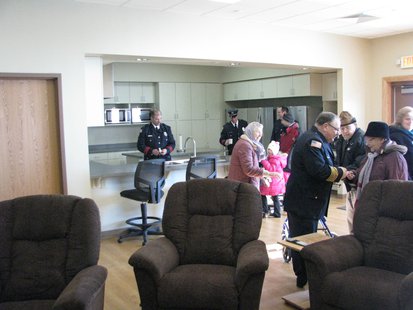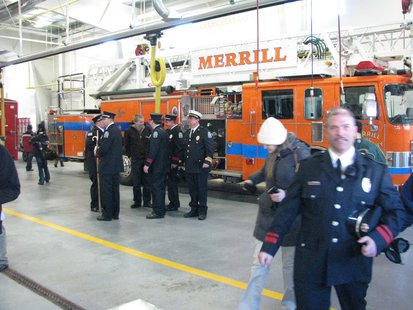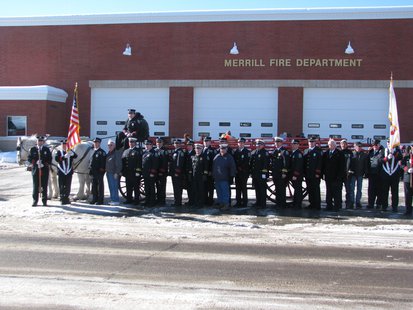 MERRILL, Wis. (WSAU) -- Merrill is celebrating the official opening of their new fire station.
The new structure at 110 South Pier Street replaces a 1915 building that was originally built for horse drawn fire wagons.
Captain Mike Drury says the most noticeable difference is the amount of space they now have for fire and paramedic equipment. ""We're standing in the apparatus room. All of these vehicles could not fit in where we were located a couple of weeks ago. We had two vehicles parked at the city garage. We had some vehicles parked at the old Parks Department building. While this building was being built, we had to typically run all over town to pick up the equipment and then respond."
Drury says when he began working with the department 28 years ago, he never imagined they would have one computer. Now, there are multiple computers in the office, and the vehicles will soon have them as well.
He says more space in the office will make them more efficient, too. "We used to have four officers that worked off of one desk and one computer. Everybody's got their own desk now, so the efficiency that will come out of that office should increase tremendously." The building isn't the only major upgrade for the Merrill Fire Department. Drury says they benefitted from the generosity of a local foundation. "Chief Dave Savone applied for and received a very, very, very generous grant from the Birman Family Foundation. With that grant, we've got our first command vehicle already in this building. We have two more vehicles coming. We have thirty-year-old fire trucks we're going to replace. One of them is a rescue squad and one is a tender or water tanker truck. They should be here by mid April."
Along with three new vehicles, the department also acquired new turnout gear, a compressor for filling self-contained breathing apparatus tanks, and an area for decontamination and clean-up after a fire.
(Our interview with Fire Department Captain Mike Drury can be heard on our website, here.)