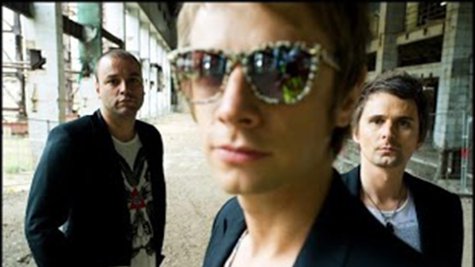 They've sold upward of 15 million albums worldwide and won a slew of awards along the way, but that doesn't mean that everyone wants to take the advice of the guys from Muse . In fact, Muse's most recent support band, We Are Scientists , has just finished a new album. and its singer says it's just the opposite of what was recommended by the more experienced rockers.
In an interview with British music site Gigwise , We Are Scientists frontman Scott Murray jokes that Muse drummer Dominic Howard encouraged them to make a sonically "heavy" album, but "They're not a terribly successful band, so we disregarded his arty idea about what sells. We're selling one album at a time...they're selling 30,000 albums at a time, with their big old screens and their flame-shooting robots."
You can listen for Muse's influence for yourself when We Are Scientists drops the album, called TV en Francais, on March 4. The release will be supported by a U.S. tour that kicks off in Philadelphia on April 16.
The guys in Muse are enjoying a bit of downtime and only have two gigs in the near future -- Lollapalooza in Sao Paulo, Brazil, and California's Coachella festival, both slated for April.
Copyright 2014 ABC News Radio