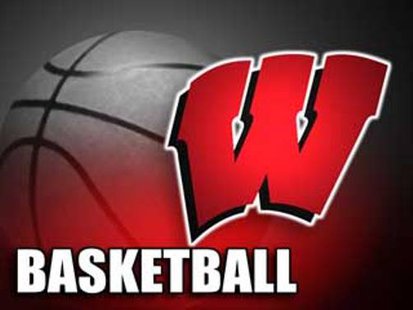 MADISON, WI (LEARFIELD-WSAU) A four-game winning streak has the Wisconsin men's basketball team moving back up in the polls.
The Badgers rose five spots to Number-16 today in the Associated Press media poll. They also jumped three spots to 18th in the U-S-A Today coaches' poll.
Wisconsin is 8-and-5 in the Big Ten, and 21-and-5 overall. Their next game is on Saturday at Iowa -- which is ranked 15th in both polls.
The Badgers also jumped five places to Number-six in the new R-P-I rankings, which often determine seeds in the N-C-A-A Tournament. Green Bay is 66th in the new R-P-I's, and Marquette 72nd. Wisconsin men's basketball forward Frank Kaminsky was named today as a Big Ten co-men's player-of-the-week. He shares the honor with Terran Petteway of Nebraska.
Also, Badgers' newcomer Nigel Hayes is the league's freshman-of-the-week for the fourth time this season.
Kaminsky, a junior, had his first career double-double with 25 points and 11 rebounds in a Badgers' victory at Michigan yesterday. He also had 17 points and made all nine of his free throws last Wednesday in a win at Minnesota.
Hayes averaged nine-and-a-half points -- including 15 against Minnesota with four rebounds and a pair of steals.