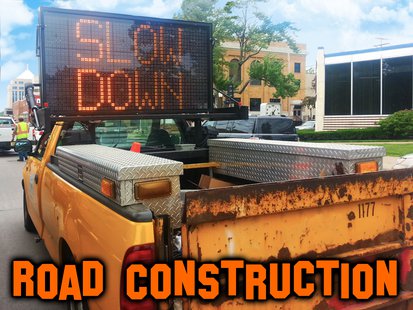 WAUSAU, Wis. (WSAU) -- Motorists in the Wausau and Rib Mountain areas will need to watch for repair crews on Highway 51 this week.
Department of Transportation Highway Maintenance Supervisor Brent Matthews says they need to repair several beam guards, or guard rails, near the Highway 29 west interchange. "There's two general areas. On southbound, it will be between Bridge Street and Stewart Avenue, and on northbound, it will be between Sherman Street and Bridge Street."
Matthews says it's important for motorist safety to do these repairs now instead of waiting for spring. "Beam guard is important to protect from some hazards outside the roadway, whether it be protecting cars from doing a crossover into oncoming traffic, or protecting them from hitting something like a sign structure or a bridge structure."
Some work is in the median, and some is outside of the right shoulder, so motorists will have to be very cautious as they approach the work zone. "Please remember to drive with caution in work zones, slow down, and move over. Be prepared for slow moving vehicles."
The speed will be reduced to 55 MPH through the work zone.