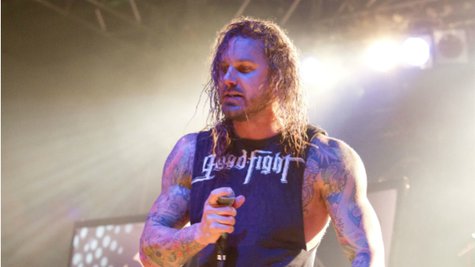 As I Lay Dying frontman Tim Lambesis has pleaded guilty to one felony count of solicitation of murder in connection with his estranged wife, San Diego County District Attorney Bonnie Dumanis announced Tuesday.
The singer could face as many as nine years in state prison when he is sentenced May 2.
Lambesis was arrested last May and charged with trying to hire a hitman to kill his estranged wife. In fact, the man was an undercover law enforcement officer.
Lambesis is currently out on $3 million bail while he awaits sentencing. He has been ordered to stay away from his wife and children, to surrender his passport and to remain in San Diego County on GPS monitoring.
Copyright 2014 ABC News Radio