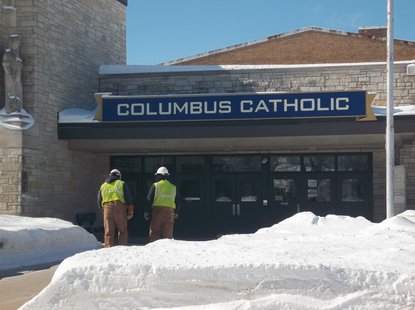 MARSHFIELD, Wis. (WSAU) --The frozen water pipe that gave Marshfield Columbus students a three day weekend has been thawed.
Classes at the middle and high schools were called off yesterday while utility workers located and then fixed the problem.
A teacher at Columbus High School discovered there was no water flowing Sunday morning. City of Marshfield crews discovered a frozen pipe outside the school. That one pipe is the source of all of the building's water. Crews worked on the frozen line Sunday and Monday.