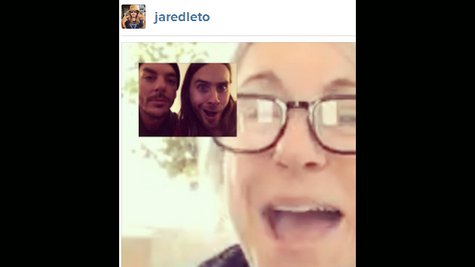 It's not news that Jared Leto loves his mom; the 30 Seconds to Mars frontman has been outspoken in his admiration of her for the unending support she showed him in his formative years. In fact, he's so grateful to his mother, Constance , that he asked her to be his date on Sunday, Oscar night.
Jared Leto and his brother, Shannon , FaceTimed their mom and then took a screenshot of her reaction to the invitation, which Jared then posted on his Instagram page. The shot shows an obviously thrilled Mama Leto.
Jared Leto is nominated for Best Supporting Actor for his role as a transgendered woman in The Dallas Buyers Club . The Oscars will air live on Sunday night, on ABC.
Copyright 2014 ABC News Radio