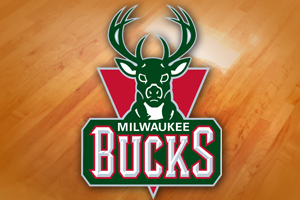 LOS ANGELES< CA (LEARFIELD-WSAU) The Milwaukee Bucks rolled to a 94-79 victory over the Lakers in Los Angeles on New Year's Eve.
Point guard Brandon Knight scored a career-high 37 points with eight rebounds and four steals, as Milwaukee ended a three-game losing streak.
The Bucks opened with a 14-0 run as the Lakers missed their first 11 shots. Milwaukee led by nine at the half, and by as many as 22 in the third quarter before the Lakers tried coming back a pair of runs. L-A got to within nine when Ersan Ilyasova hit a lay-up with just under two minutes left to put the Bucks' lead back to double-digits.
Ilyasova had 15 points and 12 rebounds, and Luke Ridnour added 11.
Pau Gasol and Nick Young each had 25 points for the Lakers, who lost their sixth straight. Gasol moved past Pete Maravich into 100th place on the N-B-A's all-time scoring list.
The Lakers scored just 33 points in the first half, their lowest for the season as the Bucks out-shot them 44-to-36 percent.
Milwaukee improved to 7-and-24, and will play at Utah tonight.