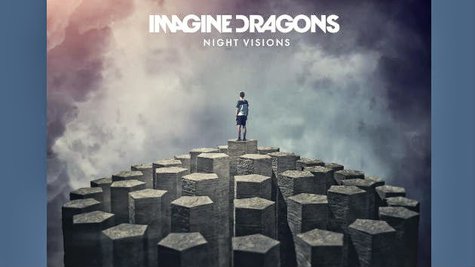 While scores of Imagine Dragons fans seem to be enjoying the group's breakout single, "Radioactive," frontman Dan Reynolds wasn't so keen on the track when the band first recorded it. The singer says he considered cutting "Radioactive" from their debut album, Night Visions , because he was unsure it's vibe would fit with the record's other tracks.
"That song almost didn't make the record," he tells the Las Vegas Review-Journal . "We experimented with a lot of different sides of Imagine Dragons…one of the darker, more edgier songs was 'Radioactive.' We ended up deciding, let's show different sides of the band. I'm glad we did that. Otherwise, we wouldn't have had the album we've had."
Speaking of avoiding bad decisions, Reynolds notes he almost made another wrong turn in his career. The singer says while Imagine Dragons was in its infancy, he considered becoming an FBI agent, but luckily his mother talked him out of it. She asked him, "Do you think you would be OK if one day you got in a predicament and you had to shoot someone and you killed them?" The question affected Reynolds, who quickly dropped the idea of joining the FBI and committed himself to Imagine Dragons.
"I think she probably regretted making me think about it," he jokes. "Like, 'Wait, wait, wait, hold on! I think you would have been OK shooting someone. You should go into the FBI'."
Reynolds says the band has written "a ton" of new songs for their sophomore album, but they have yet to announce when they might head into the studio to begin recording it.
Copyright 2014 ABC News Radio