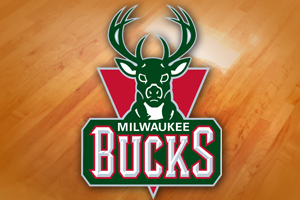 MILWAUKEE, WI (LEARFIELD-WSAU) The hottest team in the N-B-A will roll into Milwaukee tonight. The Golden State Warriors have a nine-game winning streak, and will play a Bucks' team that has only seven wins all season.
Former Bucks' center Andrew Bogut has helped the Warriors go 5-and-0 against Eastern Conference opponents on their current road trip.
Meanwhile, the Bucks are picking up the pieces after teammates Larry Sanders and Gary Neal got into a heated argument while reporters were trying to conduct interviews after Saturday's 16-point Milwaukee loss at Phoenix.
Yesterday, Bucks' coach Larry Drew met with each of his players individually to discuss the incident and try and get the team back on track. Drew called the argument an isolated incident, and something that can happen in a long season -- and he wanted to stop a snowball effect from taking place.
Sanders indicated that he didn't want to see a repeat of last season's unhappy Bucks' locker room that spilled over in a spat between Sanders and former Buck Monta Ellis as they were being shutout in the first round of the playoffs by Miami.
Neal said the Bucks can make progress this season, and they need to keep grinding. He said opponents are motivated to play against them for the wrong reasons and quote, "We've got to try to correct that."