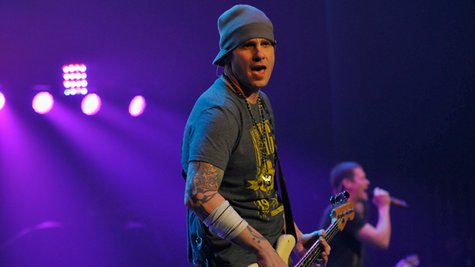 3 Doors Down bassist Robert Todd Harrell on Wednesday lost an appeal of a DUI conviction stemming from a 2012 accident in D'Iberville, Mississippi.
Harrell, 41, was fined one thousand dollars and was given a suspended two-day jail sentence, according to Mississippi's The Sun Herald . He also was ordered to enroll in impairment and victim impact programs within a month.
Police had said Harrell failed to stop at an intersection and crashed his Cadillac into a pickup truck in D'Iberville in July of 2012. An officer testified during a hearing that Harrell told police following the crash that he had five different prescription pills in his system.
Last April, Harrell was arrested on a charge of vehicular homicide following a fatal car accident in the Nashville area that took the life of a 47-year-old man. That case is pending.
Copyright 2014 ABC News Radio