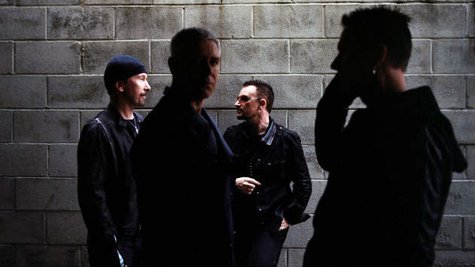 U2 has received their second Oscar nomination, earning a nod in the category for Best Original Song for "Ordinary Love," the song they wrote for the movie Mandela: Long Walk to Freedom . The song won a Golden Globe last weekend.
U2 was previously nominated for an Oscar for "The Hands that Built America" in 2003, but lost to Eminem's "Lose Yourself."
While the Golden Globes gave Best Original Song nominations to big stars like Justin Timberlake , Taylor Swift and Coldplay , the Academy Awards didn't recognize those songs at all. However, there was one other rocker who received a nod in the category: Karen O. of The Yeah Yeah Yeahs is nominated for co-writing "The Moon Song," from the movie Her , with the film's director, Spike Jonze .
Jared Leto of 30 Seconds to Mars, who won a Golden Globe last weekend for his role as a transgendered woman in Dallas Buyers Club , also received an Oscar nomination for Best Supporting Actor.
Copyright 2014 ABC News Radio