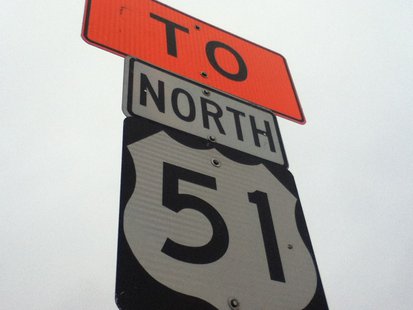 WAUSAU, Wis. (WSAU) -- Highway crews will be making more repairs along highways 51 and 29 starting Monday morning, weather permitting.
Kristin McHugh from the Department of Transportation says the beam guards damaged by vehicles going in the ditch will be repaired or replaced on southbound 51 between Marathon County Highway U and Bridge Street in Wausau. There will also be lane closures on westbound Highway 29 between Highway 107 and Morgan Lane near Marathon City and at the westbound 29 ramp to southbound I-39 in Rib Mountain.
These projects should be completed by Friday afternoon. Prepare to slow down and merge to a single lane in the work zones. McHugh says some of these work zones are difficult to see until you are almost there, and she's urging caution as soon as you see the road work signs.