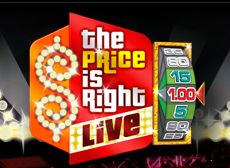 UNDATED (WSAU) A Central Wisconsin woman is a contestant on an upcoming episode of The Price Is Right.
A publicist for the show says Christine Johnson of Schofield was picked as a contestant during a recent taping. The program will air on January 31st. The Price Is Right is seen locally on channel 7 at 10am.
Johnson isn't allowed to say how she did until after the show airs. The publicist wouldn't say if she made it off contestant's row.