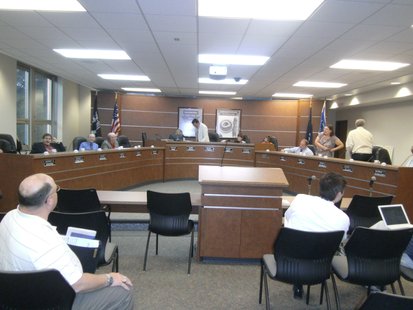 WAUSAU, Wis. (WSAU) -- Wausau's City Council will bring up a new alcohol server's ordinance again Tuesday night. The ordinance that would require bartenders to remain at or below point-04 blood alcohol levels so they can effectively manage their business and crowds passed on an 8-2 vote January 15th, but Mayor Jim Tipple vetoed it the next day. The Mayor says more time was needed for establishments serving alcohol to have input. Tipple was also uncomfortable with that level of regulation.
Council President Lisa Rasmussen believes the ordinance is necessary. "This is one more public police step that Wausau can take to ensure the responsible consumption and service of alcoholic beverage."
Police Chief Jeff Hardel says the new ordinance would affect problem establishments, and the good operators wouldn't hardly notice the change. "Who it impacts is the ones that aren't following the rules, who aren't being respectful, aren't being reasonable, and aren't paying attention to their crowd."
The city council meets at 7 o'clock this evening. They will need a two-thirds majority to override Mayor Tipple and put the ordinance into effect. They also have to vote on the penalties and points for servers, which were also vetoed. Tipple has been Wausau's Mayor for ten years. This issue prompted him to use his veto power for only the third time.
There will be a closed session of the City Council near the end of the meeting, as they discuss possible litigation concerning the Highway 52 Bird median project on Stewart Avenue.