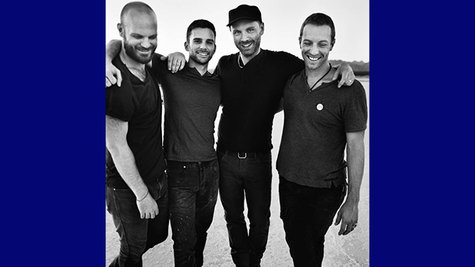 Only a week after the band's video for "Sky Full of Stars" streamed, Coldplay shot another clip -- this time for "True Love." And this time they didn't rely on fans on the street to dance along, as many did in "Stars"; they brought in the professionals: a ballet troupe.
The Luminario Ballet of Southern California let the cat out of the bag in a tweet , which reads, " the @ coldplay video is True Love. We all have to wait to see how it looks I hope beautiful!"
According to the organization's website, it "performs contemporary and classical ballet en pointe, modern dance and aerial ballet a la Cirque du Soleil. Representing the vibrant, diverse population of SoCal, Luminario Ballet performs full-length repertory as well as guest spots and commissioned choreography."
There isn't any official word from Coldplay confirming the shoot or regarding a release date for the video. The last, "Sky Full of Stars" took only three days, but it was a pretty DIY production.
Follow @ABCNewsRadio
Copyright 2014 ABC News Radio
the @coldplay video is True Love. We all have to wait to see how it looks I hope beautiful! pic.twitter.com/gpZ48GdtMN

— Luminario Ballet (@luminarioballet) July 1, 2014