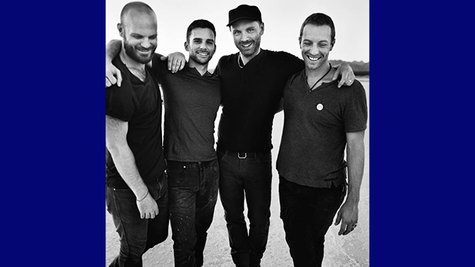 Chris Martin has consciously uncoupled himself from vegetarianism following his split from wife Gwyneth Paltrow . The Coldplay frontman, in an interview with BBC 2 , says, "I'd only eat something that I think I could kill." He adds, "I'd kill a fish. Not a giraffe."
It's unclear where the boundary is for Martin regarding other animals like chickens or pigs, but Martin's revelation represents a dramatic shift from the strict vegetarian diet he and Paltrow both observed.
The singer seems to be feeling upbeat these days, and tells BBC 2 host Steve Wright , "You can choose your paths in life...when you get to a point where you're like, 'I could either jump off a bridge or I could try and turn this around.' You just find the right tools."
Martin says he feels grateful that he has his music, which he calls "alchemising [and] always a friend and something that helps you to figure things out. Every day is a blessing. That's how I feel."
The entire BBC 2 program is streaming live now on BBC.co.uk
Follow @ABCNewsRadio Copyright 2014 ABC News Radio