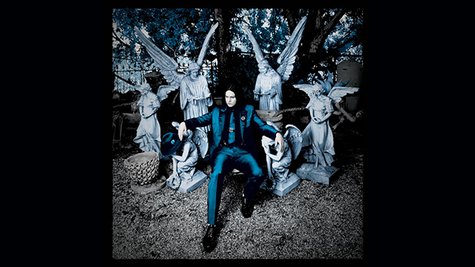 Jack White played a secret show in London on Wednesday night -- with a bizarre medical theme.
Attendees to the show, which was held in a large theatre space in London, were given white medical gowns and masks and first made to sign consent forms that gave permission to remove their organs. According to the U.K.'s Guardian , they were then led from one curtained room to another, asked to listen to clips of music and record their impressions, given small plastic bottles of whiskey, and ultimately treated to a short set by White. At the end, White fell to his knees and was loaded onto a stretcher and carried out.
According to NME , here is the set list for Jack White's secret show:
"Lazaretto"
"Dead Leaves and the Dirty Ground"
"John the Revelator"
"St. James Infirmary Blues High Ball Stepper"
"Icky Thump"
Follow @ABCNewsRadio Copyright 2014 ABC News Radio