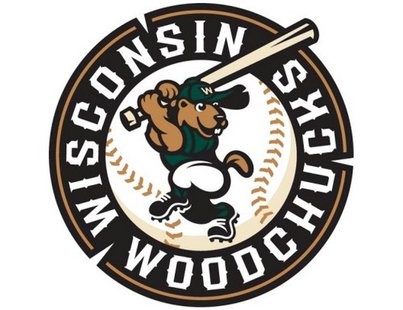 WAUSAU, Wis (WSAU-Woodchucks) For majority of the game it was the Wisconsin Woodchucks' pitching that struggled to find the strike zone, but the Wisconsin Rapids Rafters' late game pitching failed them giving one away to the Woodchucks, 4-3.
The story for most of the game was the Woodchucks' inability to find the strike zone. The difference, however, was the Rafters' failure to find the strike zone in crucial spots. After a Jake Jefferies home run to begin the rally, the Woodchucks drew three straight walks to load the bases. Dylan Tice then came into the game to pinch hit for Kevin Abraham and was hit by a pitch bringing across the tying run. With the bases still loaded, Nate Mondou hit a grounder to first that allowed Paul DeJong to score giving the Woodchucks a late 4-3 lead.
Max Ising came into the game in the top of the ninth and faced the minimum of three batters earning his fifth save of the season.
Give credit to Rafters' pitching staff as they kept the Woodchucks off balanced for most of the game. When it matter most, they couldn't come up with the key out allowing the Woodchucks to escape with this victory.
The Woodchucks travel to Witter Field tomorrow night to finish their two-game series with the Rafters. The Woodchucks return to Athletic Park on the Fourth of July to take on the La Crosse Loggers. A special fireworks display with take place after the game on Friday.