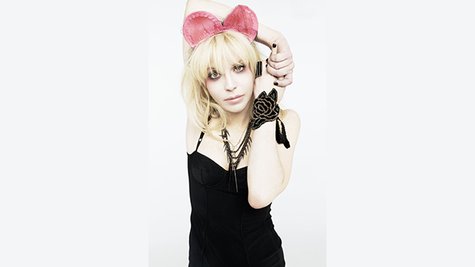 Courtney Love says her late husband Kurt Cobain 's death "probably" played a major role in Nirvana 's speedy induction into the Rock and Roll Hall of Fame.
In an interview with Australia's News.com.au , Love -- who attended Nirvana's induction a few months ago, where she famously hugged and made up with Dave Grohl -- pointed out some disparities between some of the 2014 inductees. "KISS had to wait 18 years after they were eligible," she said. "But Nirvana [got] in the second they were, probably because Kurt died."
Love also admitted that despite her punk roots, "now [I] want something like [the Hall of Fame induction] but back in the day it was so cheesy."
The singer also guessed that her band Hole might stand a chance at induction "depend[ing on] if we get back together and what we put out is worthy of it." Back in April, Courtney Love told The Quietus that she and Hole band mates Patty Schemel , Melissa auf Der Maur and Eric Erlandson were rehearsing and writing new material together.
Another Courtney Love news flash from the Aussie interview: she's made good on her recent public declaration to return to acting by hiring an agent, and is currently considering two roles -- one each in a TV show and an independent film.
Follow @ABCNewsRadio Copyright 2014 ABC News Radio