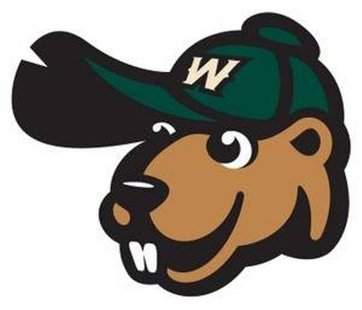 KENOSHA, Wis (WSAU-Woodchucks) Woodchucks' first baseman Jake Scudder's third inning grand slam proved to be the game-winning hit in Sunday's doubleheader finale, as the Chucks completed the twinbill sweep of the Kenosha Kingfish, winning 4-3 in game two Sunday afternoon at Simmons Field.
In a scoreless tie in the third inning, Scudder belted a 3-1 fastball out of the right hand of Kingfish (3-3) hurler Steven Klimek to give the Chucks (4-2) a 4-0 advantage with one swing of the bat.
Catcher Jack Klages led off the frame with a walk, and with two outs, designated hitter Brendon Hayden was hit by a pitch before third baseman Paul DeJong, the hero in game one with a grand slam of his own, legged out an infield single to keep the frame alive. That set the stage for Scudder's heroics.
On the mound, Wisconsin's starting pitcher and Arkansas product Alex Phillips was very effective and pitch-efficient throughout his start. Phillips retired the first 13 Kingfish hitters he faced before Kenosha designated hitter Steven Sensley laced a one-out single to right field in the fifth inning.
In the first game of the doubleheader, a dominant performance on the mound from southpaw Kaylor Chafin and five RBIs from third baseman Paul DeJong led the Woodchucks to a 12-0 victory.
In a game that was suspended on June 10th due to rain, the Woodchucks (3-2) picked up right where they left off. The game resumed with Wisconsin leading 5-0 with runners at first and second and one out in the top of the fourth, and the Chucks wasted no time in padding their lead. After second baseman Eric Garza singled to center, DeJong came up with the bases loaded.
DeJong picked on a 2-0 fastball from Kenosha (3-2) righty Callahan Brown and lined an opposite field grand slam over the right field wall. DeJong, who leads the Northwoods League with 11 homeruns, would tack on an RBI double later in the ballgame, giving him five runs batted in for the day.