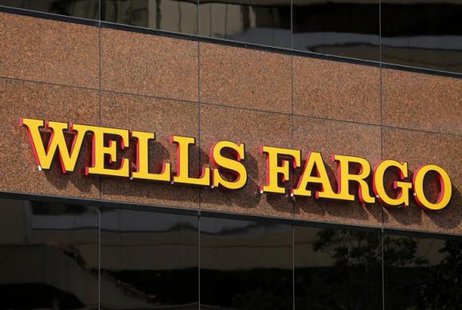 (Reuters) - Wells Fargo & Co (WFC.N), the largest U.S. mortgage lender, reported a 3 percent rise in quarterly profit and said it was seeing a number of signs that the U.S. economy was improving.
The bank said businesses including capital markets, corporate banking, commercial real estate, debit card and personal lines and loans had perked up in the second quarter compared with the first.
"Our results ... reflected strong credit quality driven by an improved economy, especially the housing market, and our continued risk discipline," Chief Executive and Chairman John Stumpf said in a statement.
The bank's net income applicable to common shareholders rose to $5.42 billion, or $1.01 per share, in the second quarter from $5.27 billion, or 98 cents per share, a year earlier to match the average analyst estimate. (bit.ly/TWX0oK)
This is the first quarter since 2009 that Wells Fargo did not increase its earnings-per-share from the preceding quarter, ending a 17-quarter streak.
Revenue slipped to $21.1 billion from $21.4 billion in the second quarter of 2013, slightly beating expectations, according to Thomson Reuters I/B/E/S.
Wells Fargo shares were down 1 percent at $51.25 before the opening bell on Friday. Up to Thursday's close, the stock had risen about 14 percent since the start of the year - five times the rise in the KBW index .BKX of bank stocks.
The bank's mortgage business - which makes nearly one out of every six U.S. home loans - was constrained by a weaker-than-expected spring selling season compared with a year earlier.
Wells Fargo, the first of the big U.S. banks to report for the quarter, lent $47 billion in home loans, down from $112 billion a year earlier but up from $36 billion in the first quarter. Income from mortgage banking fell 39 percent to $1.7 billion compared with the second quarter of 2013.
The bank had $30 billion of mortgage applications in the pipeline at the end of the quarter, up from $27 billion at the end of the first quarter.
The volume of loans U.S. borrowers took out to finance the purchase of a new home fell 14 percent from the second quarter of 2013, while refinancing volume fell 70 percent, according to estimates from the Mortgage Bankers Association.
The San Francisco-based bank said noninterest expenses fell by $61 million to $12.2 billion.
(Reporting by Peter Rudegeair and Tanya Agrawal; Editing by Ted Kerr)