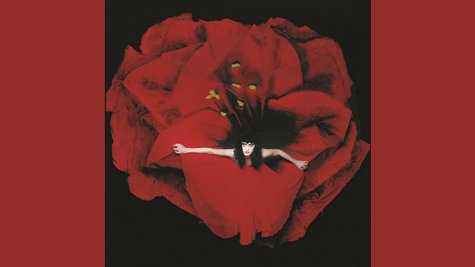 Smashing Pumpkins ' 1998 album Adore is about to get the super-deluxe reissue treatment, and chief Pumpkin Billy Corgan 's not too happy about the way the mega-reissue's track list was revealed.
First the good news: the new Super Deluxe reissue of Adore will be a six-CD/one-DVD box set featuring 107 tracks. The originally released album featured only 15, with a 16th track issued only in Japan. The box will contain a remastered stereo copy of the album; a remastered mono copy of the album; three disks of demos, outtakes and alternate versions of Adore songs; a disk of live performances; and a DVD of a Smashing Pumpkins show shot August 4, 1998 at the Fox Theater in Atlanta. It's due September 23.
Adore also will be available as a single CD, a double-LP and a deluxe, 90-track digital download package.
Now the bad news: Corgan took to Twitter on Wednesday to accuse Amazon of leaking the set's track list ahead of a planned press announcement. "Amazon decided to break an agreement and post track listing of ADORE first; despite assurance otherwise that asked us to wait," Corgan tweeted. "And, btw," he added, "Amazon track list is WRONG."

On the Smashing Pumpkins Nexus website Corgan later expressed his ire towards his record company for, he says, cooperating with Amazon and not giving him the opportunity to post the track list first through the website of his Madame ZuZu's tea shop.

"The record business as you already know instinctively is quite bad," Corgan wrote. "And I for one have been very outspoken about what I would say are harmful business practices, the kind which place artists in an exploitative position visa vie their rights and ownership of their own work."

He notes that although he doesn't own the Smashing Pumpkins' '90s albums he says he's "worked tirelessly to provide, pound-for-pound, the best reissues possible," adding that "it boils my blood" when record companies "trample all over what was promised."
Meanwhile, Corgan is offering fans a chance to pre-order autographed copies from Madame Zuzu's online store . The Super Deluxe box set costs $95.95. You can buy an autographed version for that price plus $50 in ZuZu's store purchases. For an addition $100 in ZuZu's purchases Corgan will personalize the autograph, and an addition $150 will get you an autographed box set, an tote, three teas from ZuZu's and a tea strainer.
Oh, and as for the track list, Corgan posted it to the Smashing Pumpkins website .
Follow @ABCNewsRadio
Copyright 2014 ABC News Radio