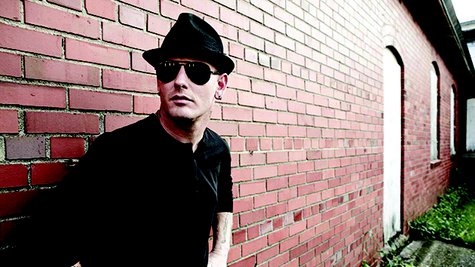 You may already have heard that Vintage Vinyl News has compiled a list ranking singers by the breadth of their vocal range. One of the surprise entries is Corey Taylor of Slipknot , who was ranked second, with a five-octave range.
This, of course, is likely no surprise to Taylor. In fact, he tells ABC News Radio that he was nine years old when his older cousin discovered he had singing talent. "My older cousin, Lisa , she was the one who started playing music for me," Corey says. "We were listening to Journey , 'Separate Ways.' I just started singing along with it, because I knew the song 'cause I had seen it on MTV. And she [just] stared at me."
Taylor says that Lisa then dragged him into a room full of family, put the record on and told him to sing in front of everyone. "I stood there, staring at my shoes, and sang it note for note," he remembers. "And my family just kind of stared at me and were like, 'Whoa!'. And when the song ended, everyone kind of lost their minds. That was the first notion that I had a talent for it."
Number one on the wide-ranging Vintage Vinyl News list is Mike Patton of Faith No More . Two other surprise inclusions in the top ten are Jonathan Davis of Korn , and Chino Moreno of Deftones , both of whom have four-octave ranges. See the entire list at VintageVinylNews.com .
Follow @ABCNewsRadio
Copyright 2014 ABC News Radio