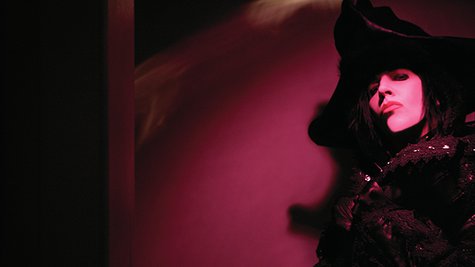 If you happen to see a Marilyn Manson photo or two posted online in which he's got SS or swastikas inked on his flesh, don't worry, it's just TV makeup.
As recently reported, Manson will be making an appearance on the series Sons of Anarchy . Filming is taking place this week, and locals and extras have used social media to get out a few advance looks. The singer is sporting a neck tattoo of an SS logo and a swastika on his right hand, among other ink.
A couple of months ago, Sons of Anarchy creator, Kurt Sutter tweeted , "listening to one of @marilynmanson new songs. potent. creepy. cool. look for him in season 7. he'll be the guy riding the dragon."
Marilyn Manson has more than a dozen acting credits, most recently for the TV series Eastbound & Down and Once Upon a Time .
Follow @ABCNewsRadio
Copyright 2014 ABC News Radio