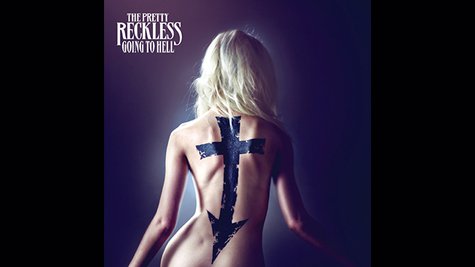 In an appearance on the BBC's Radio 1 in London, The Pretty Reckless set up in-studio for a performance of what they called a "mystery cover," which turned out to be "Champagne Supernova" by Oasis .
The version is a pretty dead-on cover of the original, which appeared on the 1995 album (What's the Story) Morning Glory? The faithful rendition contradicts a statement singer Taylor Momsen made a few months ago. In an interview with ABC News Radio, Momsen and guitarist Ben Phillips said that the most interesting way to cover a song is to do a complete change-up, "like Tori Amos ' "Smells Like Teen Spirit"...[so] that you're not competing with the original, otherwise you're just not as good as they were."
It could be that Momsen is a big enough fan of the original to feel comfortable doing a close imitation. "Champagne Supernova" pays homage to the Beatles in its lyrics, and Momsen has widely acknowledged her classic rock roots, which are courtesy of her father's extensive record collection.
The Pretty Reckless have a few European dates to wrap up before returning to the States at the end of the month to do some summer festivals.
Follow @ABCNewsRadio Copyright 2014 ABC News Radio