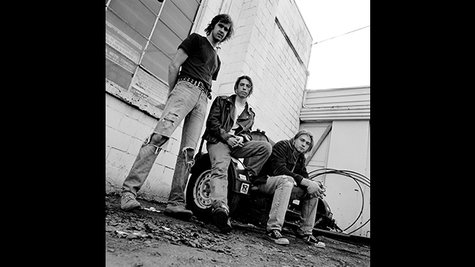 Nirvana bassist Krist Novoselic thinks that heroin was responsible for Kurt Cobain 's decision in April 1994 to commit suicide.
In an interview with Reason TV , Novoselic said that "[Kurt's] drug abuse...was a big part of his [suicide]. He was under a lot of pressure and he made a bad choice. He was probably pretty ripped when he decided to do what he did. If he would've had a clearer mind, he wouldn't have done it."
There's no "probably" about whether Cobain was high at the time he shot himself, of course. Speaking to Seattle TV station KIRO recently, a Seattle police detective said the amount of heroin found in Cobain's body was "an extreme amount of heroin...about ten times what...even a heavy heroin user...would have taken." The detective stated that it was undoubtedly a lethal dose, and that if Cobain hadn't shot himself in the "couple of minutes" of consciousness he had before the injected dose hit his system, "[the heroin] would have [done] the trick also."
Novoselic says that he has "never done hard drugs because they never really appealed to me. Growing up and in my 20s, Will Shatter , bass player of Flipper , he overdosed on heroin. That was really hard on [us]. There were people in Seattle that I knew in the Seattle music community that died around the same time and I'm just like, 'Who would ever want to do heroin? It's a killer.'"
Novoselic is pursuing an undergraduate degree in social sciences and is currently taking online classes in geology and anthropology.
Follow @ABCNewsRadio
Copyright 2014 ABC News Radio