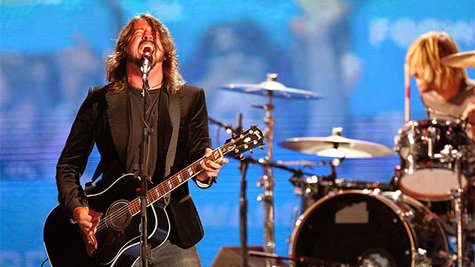 Foo Fighters will head to South Africa this December for the first time.
Dave Grohl makes the announcement in a 17-second YouTube video addressed to South African fans: "Hey, South Africa. My name's Dave. I play in a band called the Foo Fighters. We've never met, so we're coming down to see you in December. Got a new record to play for you, too. Guess what? It's gonna be a long f***in' night."
The band is booked for one show each in South Africa's most populous cities: Cape Town on December 10 and Johannesburg on December 13.
The new Foo Fighters record is scheduled to arrive in November.
Copyright 2014 ABC News Radio