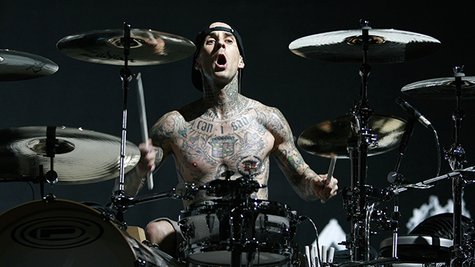 Wednesday marks the five-year anniversary of Michael Jackson 's death. Travis Barker remembers where he was when he heard the sad news.
The Blink-182 drummer tells ABC News Radio he was in rehearsals for the BET Awards at the time. He continues, "It went from everyone being hype and having fun and playing music to, oh my gosh."
Jackson's music plays a role in Barker's life today. He says he's teaching his son how to play the drum part of the King of Pop's hit "Beat It."
Barker explains, "There's certain beats you just gotta learn, like certain drum patterns that are legendary. And 'Beat It' is one of them, you know? It's a cool first song to learn on the drums."
Follow @ABCNewsRadio
Copyright 2014 ABC News Radio