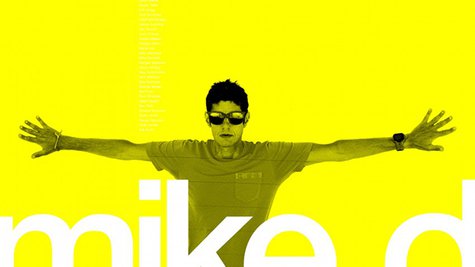 From the subways of Brooklyn to the warm waves of Mexico: such is the travel arc of the Beastie Boys ' Mike D , who was asked recently to guest-edit an issue of Monster Children magazine. Since the quarterly mag's all about art, surfing and skating, it seemed a surf trip was in order, so Mike packed up boards, beer, friends, his son -- who got his Beastie dad started on surfing ten years ago -- and a bunch of peanut butter and jelly sandwiches and headed to Baja for a surfing safari.
Mike D also brought along director Alex Kopps who shot a retro-looking surf film capturing the trip. It's streaming on the magazine's website, MonsterChildren.com .
Mike D and Adam "Ad-Roc" Horovitz have retired the Beasties Boys name since Adam "MCA" Yauch 's death in 2012, but Mike D continues to create music -- he scored a fashion show last year for the fashion house Kenzo, and remixed Portugal. the Man's "Modern Jesus" single in November.