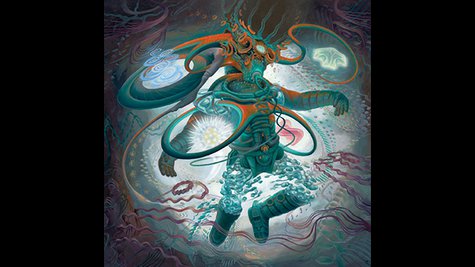 Coheed and Cambria has come to the aid of a fan who was at risk of losing her home. C&C "superfan" Cyndi Crouch , who helps run the band's website, Cobalt & Calcium , began a GoFundMe page when she and her husband were days away from being legally removed from the house after falling behind on the mortgage. The couple, their three children and a fourth child a month away from birth were " completely out of options and desperate," according to Crouch's GoFundMe post. They asked for help raising $3,500 to cover the arrears and other bills.
The band heard of Crouch's situation and pledged $3,000, in a donation notated with "Cyndi, You have been there for us for so long, we deeply appreciate your neverending support. You will get through this! Sincerely, Coheed and Cambria".
Crouch has posted a lengthy thank-you to C&C pledging, in part, " If I live for another hundred years, I will spend them doing exactly what I have been, telling everyone about this band, this community, showing my support in everything they do not only as a band, but as individuals as well."
It could be that at least one member of Coheed and Cambria is particularly sensitive to the needs of a family these days: frontman Claudio Sanchez and his wife celebrated the birth of their first child earlier this month.
Follow @ABCNewsRadio Copyright 2014 ABC News Radio