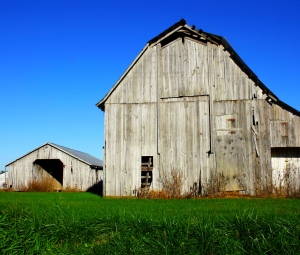 GOODRICH, Wis (WSAU) The DNR is investigating possible environmental violations at a farm in Goodrich, in Taylor County. The complaint says the owner of the property burned down an old barn without the proper permits, and may have misused liquid manure near a stream.
The concern over the barn-burning is that it may have been painted with a lead-based paint that would have been released into the environment. If so, a lead abatement plan would have been required.
The liquid manure was inside the barn, and may have been poured into a nearby field. The DNR has already issued an advisory against liquid manure use because of the frozen ground and the danger of run-off into nearby waterways.
The owner of the property told WAOW-TV that he wasn't aware of the violation. He's turning the land into a mink farm.