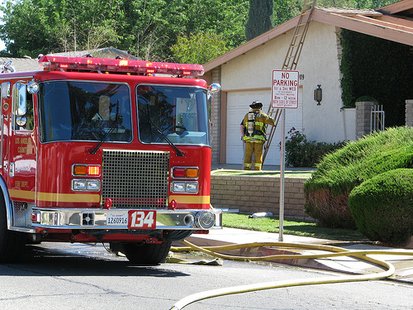 GREENWOOD, Wis. (WSAU) -- A Clark County sawmill is a total loss following a Friday night fire.
Fire crews were called out to the Greenwood Sawmill around 7:45 pm Friday night after a report of smoke inside the building. When they arrived, the sawmill was already smoking heavily.
Crews spent 8 hours putting out the fire, and had to have water trucked in to continue fighting the fire after the city's water supply ran low. Crews came back on Saturday to knock down remaining portions and spray down hot spots.
The building's owner says he was welding Thursday night and that a spark may have started the fire. The loss is estimated to be between $1.5 million and $2 million. No one was injured in the fire.