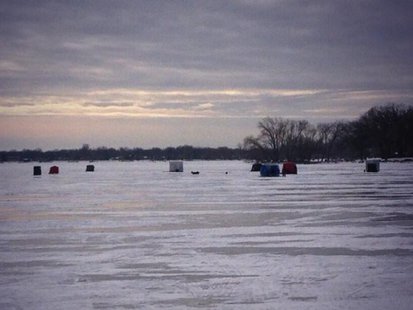 MERRILL, Wis. (WSAU) -- It's been hard to remove ice fishing shanties this year, but you can't simply burn them down and forget it.
Two men are finding that out the hard way after setting their stuck shack on fire Saturday night on Copper Bay near Merrill. The men are being charged with violating Department of Natural Resources burning rules.
Monday was the deadline to remove ice shanties. The Saturday night fire got the attention of witnesses just after 9 o'clock. They saw someone walk away from the scene and get into a truck. Rangers were able to find the suspects. The suspect's truck got stuck on the ice, too.
Names have not been released.