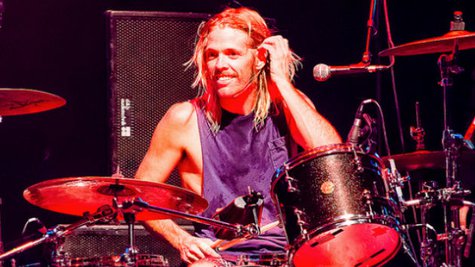 Foo Fighters drummer Taylor Hawkins is confirmed as a guest musician on the forthcoming SIXX: A.M . album, Mötley Crüe bassist Nikki Sixx announced on Wednesday.
Sixx took to Twitter to share the news with fans, proclaiming he is "Really excited Taylor Hawkins is gonna play on some of the new Sixx: A.M. album. What a f**ing honor, 'cause he is one of my favorite drummers."
The album will be the third offering from the group, which also features Guns 'N Roses guitaris DJ Ashba and vocalist James Michael .
In an interview with Revolver magazine last year, Sixx revealed that tentative song titles included "Relief" and "High on the Music." He also said the theme of the as-yet unnamed album picks up where the last record, This Is Gonna Hurt , left off.
"We feel like between The Heroin Diaries and This Is Gonna Hurt , we've exposed a lot of wounds and we've talked about how to recover from them, but we haven't had a chance to really celebrate," he said. "I think this album is a celebration."
Copyright 2014 ABC News Radio