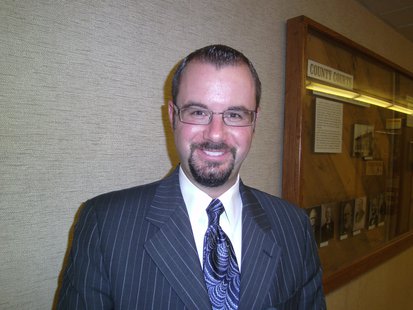 STEVENS POINT, Wis. (WSAU) -- Stevens Point area residents can learn about the options for solving the city's number one complaint: Getting past stalled trains on Hoover Avenue and Country Club Drive.
City leaders unveiled a plan about a month ago designed by AECOM that actually makes the project once believed to be too complicated and expensive very feasible. A public information meeting will be held from 5:30 p.m. until 7:30 p.m. Tuesday
Mayor Andrew Halverson says you can view and discuss the four design options at Spectra Print. "What this will give them, and we certainly hope that everyone who can is able to come out tonight, Spectra Print. The meeting is at Spectra Print is directly adjacent to this project's corridor, which will be an overpass we hope, although the public information meeting will give the public an opportunity to see the other design influences."
Halverson says the project has two underpass designs and two overpass designs, and he believes the lowest cost overpass design is the better plan for several reasons. "The underpass costs are significantly greater because of the need to keep rail traffic active through the construction site, but also the need given the depth of an underpass. The requirement for a stormwater lift station to be able to pump the rainwater and groundwater in some instances out of that particular area."
Country Club Drive becomes Hoover Avenue right at this site, and it is one of two ways to several businesses in the industrial park, and along Patch Street. Building this project will also be helpful for emergency vehicles, since Fire Station #2 is very close to this crossing, and they have to detour ambulances and fire trucks around trains on a regular basis.
Halverson believes the overpass option would be good for business without disrupting the ones right next to the proposed project. "There's actually very little disruption to the country club, to Warehouse Specialists, to Key Mobility, as well as Delta Dental and some of the other adjacent properties, so what we thought at one point was going to be almost impossible because of the sheer size has been made possible through fairly aggressive design elements."
The meeting is at Spectra Print's facility, at 2301 Country Club Drive. Those attending should use the Woodward Drive entrance by the guard shack, which is the first road into Spectra Print from the railroad crossing.